Competition Pool Design
Does your facility need a state-of-the-art pool for hosting competitive swimming events? Do you need a pool that can meet the training requirements of your swim team? When it comes to athletic pool design, few custom swimming pool designers can compete with Aquatic Facility Design. We design to USA competition swimming and NCAA competition swimming standards, as well as YMCA aquatic facility design standards for competitive venues.
A
USA

SWIMMING

PROFESSIONAL PROVIDER

Aquatic Facility Design has over 50 years of experience creating, and renovating indoor and outdoor swimming pools that must meet the most rigorous competition and public use standards. We use the latest in filtration, and energy source systems to provide you with the most modern, cost-effective aquatic venue available. As a USA Swimming Professional Provider, Aquatic Facility Design maintains the highest standards of design for competitive venues.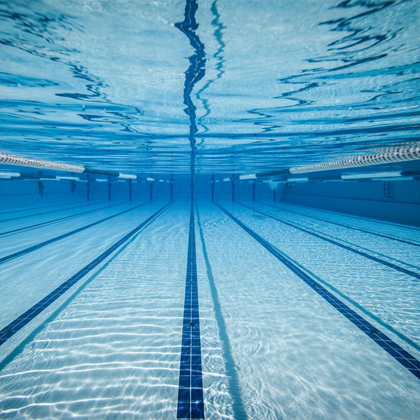 Competition Swimming Pools That Are Built to Last
Our unique construction process ensures your pool will meet your training and competitive swimming event requirements for many years to come. Instead of building a pool that consists of one large piece of concrete, we implement a segmented construction process where the pool is built in pieces. This helps to prevent cracking and breaking that often leads to the early demise of one-piece pools.
By seamlessly combining these time-tested "old school" processes with innovative construction techniques, you'll get a pool of the highest quality.
Comprehensive Project Management From Start to Finish
The professionals at Aquatic Facility Design will work closely with you during every phase of your project, from initial design through the final step of the construction process. We provide complete project management services to ensure the construction of your pool remains on track and on budget. By overseeing each step of the process, we can remove the burden of project management from your shoulders, enabling you to focus on other aspects of your operation.
We Never Take a "Sink or Swim" Approach to Swimming Pool Design
At Aquatic Facility Design, we implement a consultative approach to swimming pool design. We'll meet with you to assess your site and facility and gain an understanding of your goals and requirements. We'll then tap into our extensive experience to recommend the ideal swimming pool solution for your needs and budget.
Contact Aquatic Facility Design for a personal consultation, and find out why we're unmatched in terms of quality design and construction planning.
Page Updated 9/24/14